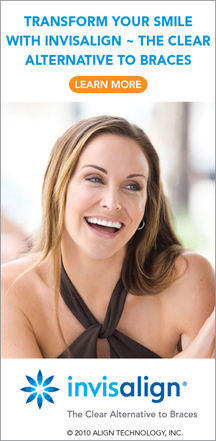 Welcome, we hope you will give us the opportunity to impress you with our professionalism and attention to detail.
Remember, there is no specialty in cosmetic dentistry. All dentists are general dentists with varying levels of skill, knowledge, and commitment to caring. At our Santa Rosa cosmetic dentistry practice you can rest assured that you are receiving cosmetic dentistry from someone with years of experience and expertise in the Rohnert Park, Windsor, and Sonoma County region.
Dr. Latham has 25 years experience in cosmetic dentistry and has received extensive training in a wide range of cosmetic dentistry procedures, from teeth whitening to restoration of dental implants. Further, Dr. Latham is associated with the cutting-edge cosmetic dentistry research and training currently in progress at the UCLA Center for Esthetic Dentistry. Also, Dr. Latham uses only finest dental laboratories on the West Coast for all cosmetic dentistry, including porcelain veneers, artificial teeth for dental implants, dental crowns, and more.
We welcome you to join us and to allow us to provide you with the best in family and cosmetic dentistry.